OVERVIEW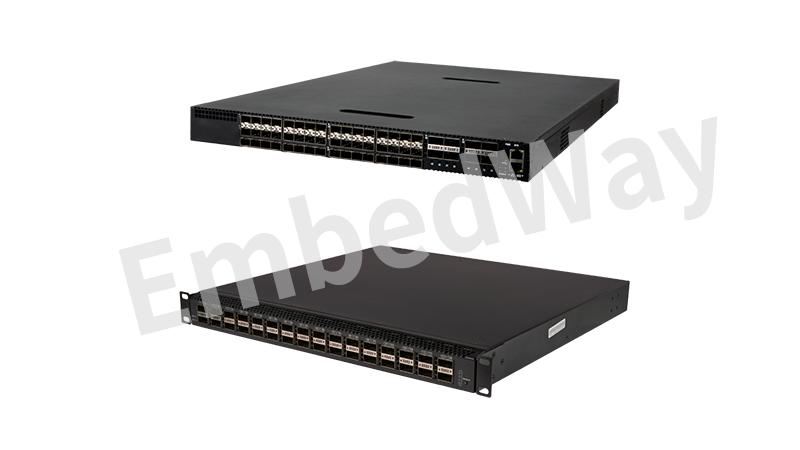 The ExProbe is a cutting-edge 40G/100G Ethernet acquisition and distribution device, boasting high-density interfaces, versatile operational modes, flexible deployment options, and convenient maintenance capabilities. It is highly adaptable to various application environments such as network information monitoring, network application analysis, and signaling analysis.
The ExProbe acquisition device offers robust intelligent flow selection and multi-channel monitoring capabilities. It supports multi-port data flagging, aggregation, filtering, duplication, and load balancing output. This makes it particularly suitable for scenarios with a large number of links, heavy network traffic loads, and complex application environments.
By integrating the functions of a device analyzer equipment along with load balancing equipment into one solution package, the ExProbe provides an efficient and user-friendly data acquisition solution for protocol analysis systems and signaling detection systems.
CHOOSE A MODEL
Product

ExProbe8012

ExProbe8120

ExProbe8312

ExProbe8512

Physical Specifications










Height

1U

1U

1U

1U

Optional AC & DC

√

√

√

√

RoHS Compliant

√

√

√

√

Max Interface










Physical Interface

48 * SFP28
8 * QSFP28

32 * QSFP28

48 * SFP28
8 * QSFP28

48 * SFP28
8 * QSFP28

Max 1GbE Ports

48

0

48

48

Max 10GbE Ports

80

128

80

80

Max 25GbE Ports

80

128

80

80

Max 40GbE Ports

8

32

8

8

Max 100GbE Ports

8

32

8

8

Total Throughput

2.0Tbps

3.2Tb

2.0Tbps

2.0Tbps

Function & Features










Source Port Labeling

√

√

√

√

Basic Filtering

√

√

√

√

User-defined Attribute Filtering

√

√

√

√

Traffic Aggregation & Replication

√

√

√

√

Traffic Distribution

√

√

√

√

Stacking Ports

√

√

√

√

Ports' Counter

√

√

√

√

Account Management

√

√

√

√

CLI configuration and Management

√

√

√

√

GUI configuration and Management

√

√

√

√

RPC/API configuration and Management

√

√

√

√

SNMP Support(v2/v3)

√

√

√

√

Remote Access (Telnet/SSH2)

√

√

√

√

Logical Inline Bypass Protection

√

√

√

√

System Log

√

√

√

√

Advanced Features










Inner Layer Filter

√

√

√

√

User-defined VLAN

√

√

√

√

Header Stripping

(MPLS,VLAN,VXLAN,GRE)

√

√

√

√

Sampling

√

√

√

√

Slicing

√

√

√

√

NetFlow

-

-

√

√

Tunneling (GRE,VXLAN)

-

-

√

√

Fragment Sort

-

-

√

√

Time Stamping

-

-

√

√

Masking

-

-

√

√

De-duplication

-

-

√

√

Adaptive Packet Filtering

-

-

-

√

SSL Decryption

-

-

-

√